I used to think I knew how to sleep. You just lay down, close your eyes, and wake up? It is not that straightforward. You need to improve your sleep quality to have enough energy for a productive day.
One of the reasons I did not have energy in the morning was because I watched a series on Netflix till 2 am and woke up 8 hours later. I still slept for eight hours, so I should be good, right? No. Sleep does not function in this manner. It is not a matter of quantity. It is all about sleep quality. This essay will provide you with the most valuable recommendations to improve your sleep quality.
Why should you improve your Sleep Quality?
Most of us consider sleep to be a no-brainer, so we try to get away with as little as possible. However, sleep can help you lose weight quicker, avoid cancer, reduce discomfort, perform at a higher level, and have more energy throughout the day.
Here are some consequences that will follow if you ignore your sleep and dont improve your sleep quality:
You are cranky and unpleasant to be around, your relationships suffer, and your job productivity suffers.
You are under more stress, which causes you to consume more and gain belly fat.
You are more prone to get fat, have cancer, or suffer from depression.
Most individuals are unaware that their sleep issues also trigger other problems in their lives. As a result, improving your sleep quality should be high on your priority list.
Improve your Sleep Quality by getting more Sunshine during the Day
The quantity of sunlight you receive during the day significantly influences your sleep cycle or circadian rhythm.
It has been established that the most substantial impact may be achieved by going outdoors and basking in the sunlight for at least a quarter of an hour. Sunlight triggers the production in your body of the correct amount of daytime hormones, which are responsible for controlling your biological clock.
Your sleep will be disrupted if there is either too little natural light during the day or too much artificial light during the night.
You can improve your sleep quality significantly if you get enough sunshine during the day. It also helps you to be more productive and happy during the day.
Avoid using Screens before going to Bed
I wish someone had informed me of this earlier. Eliminating screen time at night is perhaps the most important thing you can do right now to improve your sleep quality.
Computers, tablets, TVs, and cellphones generate blue light, which might disrupt your sleep. The blue light released confuses your body's typical sleep preparation.
I know a lot of folks that watch TV before going to bed. Sitting back and watching TV may appear to be a peaceful and simple pastime, yet areas of your brain are exploding like fireworks. You are placing a strain on your head and body, especially when it is almost time for bed. So overcoming the habit of using electronic devices before bed might be difficult, but it is also worth mastering.
If you must use a computer late at night, use a blue-light blocker and replace your gadgets with activities you like equally, such as reading, music, or excellent company.
Flux is an application that allows you to install and subtly tint your computer screen orange. I also recommend blue-light-blocking glasses, which I use while working at night.
Please keep in mind that even if you block all blue light, your brain continues to fire in all directions rather than shutting down for sleep.
Keep your Room cool to sleep better
When it comes time to sleep, our body temperature automatically drops, which significantly influences our capacity to sleep. The ideal room temperature is between 60 and 68 degrees Fahrenheit (16 and 20 degrees Celsius). Anything above or below will almost certainly create sleep issues. So here's a cool trick: Take a warm bath 1–2 hours before going to bed.
While it may seem contradictory, as your core temperature rises from the tub, it will decline and level out a bit colder. Even if the room temperature is optimally colder to promote deep sleep, some persons may experience insomnia. What is the solution? To bed, put on a pair of warm socks. Please experiment to see what works best for you.
Go to the Bed at the Right Time
Sleeping between 10 pm to 2 am provides the most favorable hormonal secretions and healing for most people. Shawn Stevenson refers to this as money time. During this time, you will experience the most revitalizing benefits. If your body is continuously deprived of restorative sleep between those periods, you may still feel tired in the morning.
According to research published in the worldwide journal of cancer, women who worked the night time shift had a 30% increased risk of breast cancer. As a result, make sure you go to bed at the appropriate hour. Make it a practice to receive some sunshine as soon as you get out of bed in the morning to assist reset your sleep cycle and ensure you are exhausted when the ideal bedtime arrives. This will help to increase your natural cortisol levels and completely wake up your system.
Create a sleep Sanctuary
Humans are a creature of habit and environment. The human brain is always seeking patterns to automate action. After a while, you do not have to think about what you need to do when you go to another room in your house. You go in there and complete the task.
If you allow your bedroom to be a hub for various activities, you are unlikely to establish a strong neuro-association with sleep. When you go into your bedroom, regions of your brain may light up with the expectation of watching television, working on your laptop, or scrolling through social media. Your brain will do what it is accustomed to doing rather than what you want it to do.
Bringing your office work or spare time to bed is one of the most heinous sleep sins you can do and should be avoided if you want to improve your sleep quality and reduce stress.
Sleep in a Dark Room
Did you know that your skin has light receptors? If there is light in your bedroom, your body detects it and sends instructions to your brain, which might disrupt your sleep.
Red light has the least ability to disrupt circadian rhythms and reduce melatonin levels. As a result, it is advised to utilize red light bulbs at night. It is not simply about the light's hue. It is all about brightness; therefore, try to reduce the glare a little if you have the opportunity.
So, before you go to bed, make sure there is no light in the room. You should not be able to see your hand in front of you at all. That is how black it is going to have to be if you want to improve your sleep quality and have great sleep.
Final Tip to improve your Sleeping: Calm your inner chatter.
"My bed is a wonderful location where I suddenly recall everything I was meant to accomplish," says a beautiful statement. People get into bed and then reflect on when, where, who, why, what, and how of their lives while they should be sleeping.
Does this sound familiar? This is known as inner-chatter, caused by the stress and uncontrollable bustle of the day. It is critical to have the practice to assist you in dealing with stress.
Meditation is the name given to this activity. According to Harvard researchers, meditation changes the structure of your brain, thickening the areas connected with attention and sensory processing.
According to a study published by the American Academy of Sleep Medicine, meditation is an excellent therapy for insomnia. Over two months, patients who practiced meditation benefited from total sleep time, sleep efficiency, sleep quality, and even sadness. There is a wealth of research demonstrating the benefits of Meditation on work performance, productivity, memory, and attention.
So don't wait any longer to make use of this fantastic resource and improve your sleep quality! When you are near alpha brain waves, it is one of the greatest moments of meditation. An excellent time for meditation would be just after you get up or right before you go to bed at night.
If you want to find a course to improve your sleep quality or to find out more about sleeping in general, follow the link: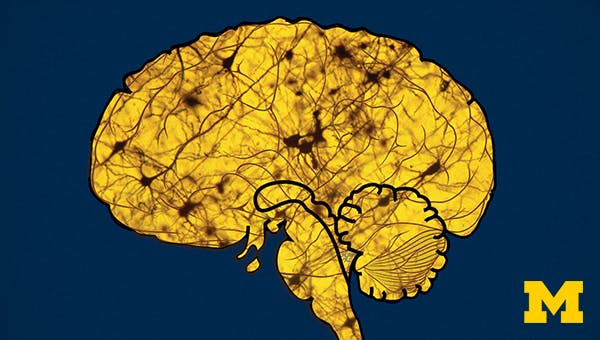 Sleep: Neurobiology, Medicine, and Society